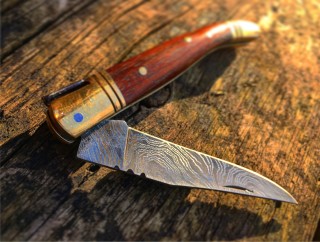 When it comes to choosing the right pocket knife, there are a lot of factors to consider. What will you be using your pocket knife for? Are you looking for a recreational knife or something that can serve more practical purposes? How important is brand name and craftsmanship to you? In this blog post, we will explore all of these questions and more so that you can make an informed decision when purchasing your next pocket knife.
A brief history of pocket knives
Pocket knives have been a common tool for centuries, and their popularity is only increasing. Though their size and portability make them ideal for recreational use, pocket knives also have a long history of being used for practical purposes. For example, many people use pocket knives to open boxes, cut rope, or whittle wood. Pocket knives were also commonly used by soldiers during World War II to open food rations and quickly assemble gear. Today, pocket knives come in a wide range of styles and sizes to suit any need. Whether you're looking for a simple knife to keep in your pocket or a more elaborate one for your tackle box, there's sure to be a pocket knife that's right for you.
How to choose the right pocket knife for you
When it comes to choosing the right pocket knife, there are a few things to consider. First, think about what you'll be using the knife for. If you just need a recreational knife for occasional use, you won't need to invest in a high-quality, expensive knife. On the other hand, if you plan on using the knife more frequently or for more demanding tasks, then you will want to choose a knife that is up to the challenge. Second, consider the size of the knife. Some knives are small and compact, while others are larger and more substantial. It is important to choose a comfortable size to carry and use. Lastly, think about the style of the knife. There are many different designs and styles available, so take some time to look at your options before deciding. By considering these factors, you can be sure to choose the right pocket knife for your needs.
The different types of pocket knives available
Recreational knives are the most common type of pocket knife. They're small, lightweight, and easy to carry. The blades on recreational knives are usually less than three inches long, making them great for everyday tasks like opening mail or cutting string. The blades on recreational knives are also usually made from stainless steel, which is resistant to rust and corrosion.

Tactical knives are designed for self-defense and military applications. The blades on tactical knives are often longer than three inches, and they're usually made from stronger, more durable materials like carbon steel. Tactical knives also often have serrations and glass breakers, which can come in handy in an emergency.

Utility knives

are designed for more heavy-duty tasks like carving wood or cutting carpet. The blades on utility knives are usually longer than three inches, and they're often made from high-carbon steel, which is extremely sharp and durable. Utility knives also often have features like a locking blade, which prevents the blade from closing while in use.

Multi-tools are pocket knives that come with various tools built into them. In addition to the knife blade, multi-tools often include features like pliers, screwdrivers, and files. Multi-tools are great for people who need a versatile tool for everyday tasks, and the most common type you'd be familiar with is the

Swiss Army Knife

.
Conclusion
There are many different types of pocket knives available on the market, so it's important to take the time to choose the right one for you. By considering what you need the knife for and what features are important to you, you can be sure to find a pocket knife that will suit your needs. The Knife Shop Australia is a premier instore and online destination for all things knife-related and would be happy to discuss your pocket knife needs today