THE SWEDISH AIR FORCE'S ULTIMATE SURVIVAL TOOL

When considering survival gear, it's hard to go past the Fallkniven F1, the Swedish Air Force's tool of choice since 1995.
What makes Sweden unique is that it is positioned on top of the Arctic Circle. Any pilot who finds them self in a survival situation may have to rely on a special tool.
Given such a scenario, this survival tool should be sturdy, reliable and designed to be practical. It should have tough blade steel which can be easily sharpened.
The Fallkniven F1 is the result of over 10 years spent researching the design with a view to it being suitable for the climatic conditions of the subarctic. The Fallkniven F1 set a new world standard for a survival tool with its superior technical design, ergonomics and affordability. Surpassing international standards for strength as well as personal security capabilities, this is a tool which offers excellent value for money.
HIGH PERFORMANCE OUTDOORS
The convex grind on the Fallkniven F1 blade offers superior edge retention and is perfectly suited for varying tasks, such as fine work like cutting feather sticks for fire preparation to hard work such as chopping branches. The versatility of this tool to carry out fine tasks sets it far apart from other tools in the same class. Moreover, the Fallkniven F1 blade can be manoeuvered using different grips for achieving the type of cutting task required.
Survival tools are put through long stints of use and the Fallkniven F1 blade's edge is highly resistant to chipping or rolling even if it's used intensely. Importantly, it takes minimal effort to sharpen the blade to a razor sharp edge.
SWEDISH AIR FORCE'S TRUSTED SURVIVAL TOOL NOW IN AUSTRALIA
FALLKNIVEN F1L - Satin Blade, Leather Sheath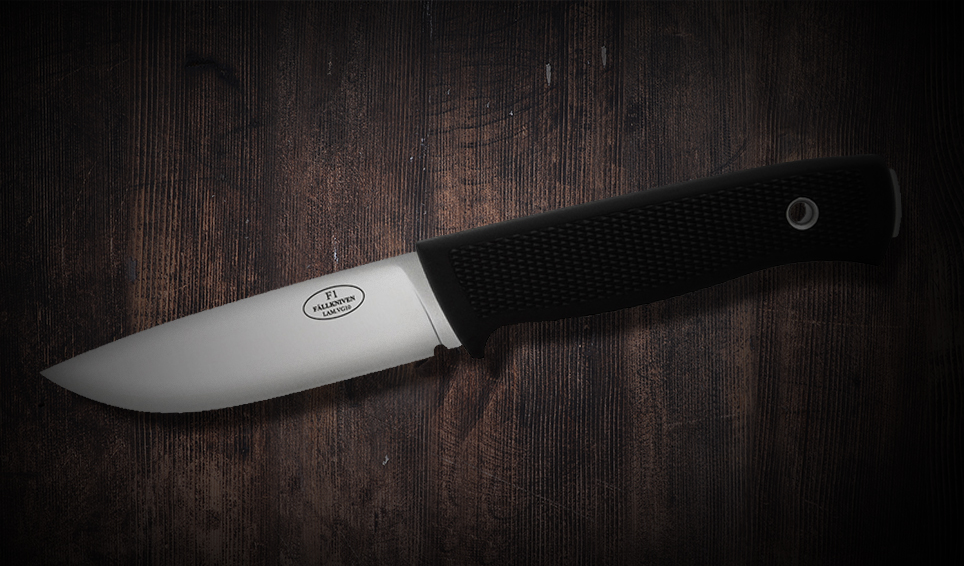 CLICK HERE TO FIND OUT MORE AND PLACE YOUR ORDER
SUPREME COMFORT
As a primary survival tool, the Fallkniven F1 is supremely comfortable even when wearing gloves, which makes it perfect for hours of continuous use during a frosty winter or a sweltering summer.
Unlike some other survival tools which have an overly complex handle, the Fallkniven F1 has been designed with a focus on functionality, while keeping a smooth minimalist appearance. The comfortable grip makes it easy to use for a number of common tasks such as fire preparation, food preparation, chopping, batoning and anything else you may be required to do.
SAFE AND EASY TO CARRY
The sturdy Fallkniven F1 survival tool comes with a strong sheath which makes it safe to carry, securing the knife so it doesn't fall out or get lost. The leather flap on the sheath provides the tool with protection from snow and rain when worn on the belt.
The sheath can be easily secured to backpacks or waist belts for complete peace-of-mind when carried around camp or on a hike.
In conclusion, the Fallkniven F1 is exceptionally well designed high quality survival tool that's simple, versatile, comfortable and practical, plus offering excellent value for money.