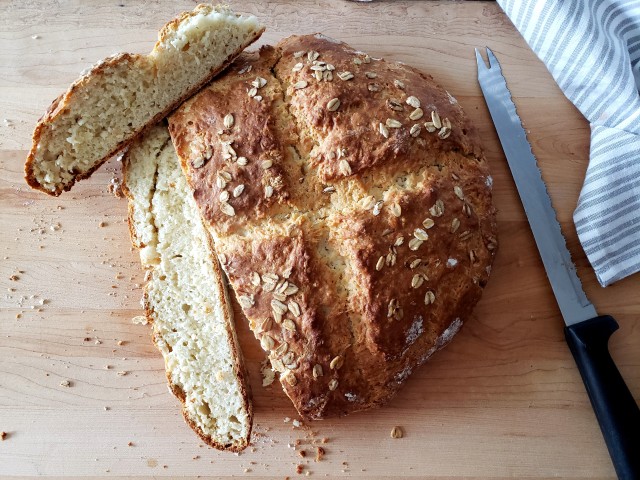 Do you love bread? If so, you know that a good bread knife is a must-have in your kitchen. Not all knives are created equal, though. There are many different types of bread knives on the market, and it can be tough to decide which one is right for you. In this blog post, we will discuss the different features to look for when choosing a bread knife and provide some recommendations for the best ones on the market. Let's get started!
What to look for in a bread knife
When it comes to bread knives, there are a few things to keep in mind. First, the blade should be serrated in order to easily slice the bread without crushing it. Second, the blade should be long enough to comfortably handle a loaf of bread, we recommend a blade of at least 8 inches to accommodate even the thickest loaf. Third, the handle should be comfortable to hold and provide a good grip. Fourth, the knife should be made of high-quality materials that are durable and easy to clean.
The different types of bread knives available
Bread knives come in all shapes and sizes, but they all have one thing in common: they're serrated. That's because bread is notoriously difficult to cut with a regular knife - the bread tends to squish and tear rather than slice cleanly. A bread knife has a series of small teeth that saw through the bread, resulting in nice, even slices. Bread knives are also great for cutting soft fruits and vegetables, like tomatoes. When shopping for a bread knife, you'll want to consider the size of the blade and the handle. A bread knife with a long blade will be able to tackle large loaves of bread, while a shorter blade will be more maneuverable. As for the handle, it's simply a matter of personal preference. Some people prefer a grip that is easy to hold onto, while others prefer a lighter weight knife. Ultimately, it's up to you to decide what type of bread knife is best for your needs.
Our top 3 recommendations for bread knives
Now that you know what to look for in a bread knife, it's time to choose one! Here are our top three recommendations:
With a serrated blade that's 22cm long, making it ideal for large loaves of bread. The Global bread knife is made from a special stainless steel alloy. The blade is also coated with a non-stick material, making it easy to clean. The handle is ergonomically designed for comfort and grip, and the knife comes with a lifetime guarantee.
Sabatier Lion Olivewood Bread Knife
This bread knife from Sabatier is French made with a high-carbon stainless steel blade that's 20cm long and promises strength and corrosion resistance. The blade is serrated and the handle is made of olive wood, providing both classic style and comfort. This bread knife also comes with a lifetime guarantee.
The Boker bread knife has a 20cm blade that is made of high-carbon stainless steel and comes with a lifetime manufacturing warranty. The serrated blade is ideal for domestic or commercial use and the ergonomic walnut timber handle provides comfort and grip.
A good bread knife is an essential kitchen tool that will make slicing bread a breeze and no matter which bread knife you choose, we'll make sure you're happy with your purchase! While you're visiting be sure to check out our other kitchen knives for all your cutting needs.