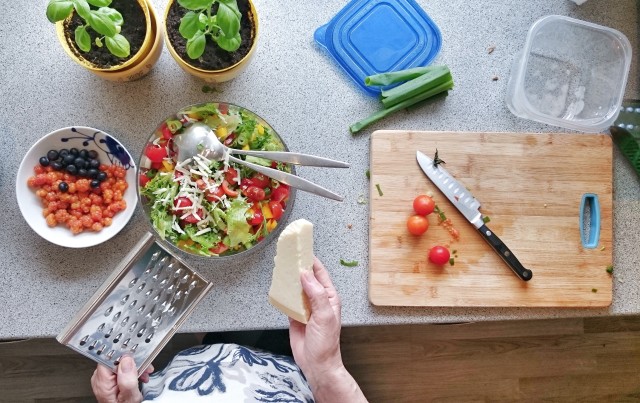 If you're like most people, you enjoy spending time in the kitchen. Whether you're cooking a simple meal or trying out a new recipe, having the right tools makes all the difference. That's why we've put together this list of four essential knives for the home chef. These knives will help you prepare everything from meats to vegetables with ease and precision. So, no more waiting... let's get cooking!
Why knives are the most important tools in the kitchen
For any home chef, having a selection of good knives is essential, after all, they're the most important tools in the kitchen. A sharp knife can make all the difference when it comes to prep work, and a well-crafted knife will last for years with proper care. Investing in a good knife set is worth the initial investment, as it will make cooking at home easier and more enjoyable. In addition, having a sharp knife is safer than having a dull knife, as it is less likely to slip and cause accidental cuts. Whether you are an experienced chef or a novice cook, investing in a quality knife set is sure to make your time in the kitchen more enjoyable.
What to look for when purchasing a knife
When it comes to outfitting your kitchen, there are a few essential items that every home chef needs and a good knife is one of them. But with so many different types and brands on the market, it can be difficult to know where to start. Here are a few things to keep in mind when purchasing a knife:
First, consider what you will be using the knife for most often. If you do a lot of slicing and chopping, then you will need a knife with a sharp, durable blade. On the other hand, if you'll mostly use your knife for slicing bread or disjointing chicken, then a more specialized knife will probably be needed for those specific purposes.
Second, think about the size and weight of the knife. A heavier knife will be more durable, but it may also be more difficult to control. If you have small hands, you might want to opt for a lighter knife that is easier to manoeuvre.
Finally, pay attention to the grip. The handle should be comfortable to hold and provide enough grip to prevent slippage. If you plan on using the knife frequently, make sure that it won't cause fatigue or pain in your hand after extended use.
The 4 essential knives for the home chef
Now that you know what to look for when purchasing a knife, it's time to choose the right knife for your needs. Here are four essential knives that every home chef should have in their kitchen:
No matter what your cooking style, these four knives are sure to come in handy in the kitchen and are our recommendations as essentials for all home chefs. With these knives in your arsenal, you'll be able to tackle any recipe with confidence. Contact us today if you'd like further information on our range of quality kitchen knives, we're here to help!